members
Grainne Leonard

Meenakshi Suku

Brooke Tornifoglio
our projects
Personal Sharps Bin

Universal Sharps Attachment

Finger splint
Our group decided to focus on affordable aids for people globally, not limiting ourselves to strictly disaster relief devices. With this in mind we spoke with doctors, surgeons, and workers in Ireland to see what could be of use to the public. Teaming up with an emergency physician focusing on digit injuries, we decided to re-design a digit splint for both adults and children. The idea behind this splint is a universal fit that can be adjusted for size depending on which digit is injured and where the injury is located.
Additionally, after reaching out to a needle exchange in Dublin, we saw the need for personal sharps bins which will aid in the secure disposal of sharps and the ability to bring them back to needle exchanges throughout the city. With this in mind, we also designed a universal sharps attachment to be secured to a standard water bottle, allowing for the safe disposal of sharps in an emergency.
Universal Sharps Attachment
This quick-print allows for the safe disposal of sharps into a standard water bottle. The threading was designed so to fit the most common water bottle caps and provides a snug fit without the risk of displacing easily. The conical opening facilitates easy placement of sharps into the gap without leaving anyone at risk of hurting themselves upon dropping the sharp.
After speaking with a needle exchange in Dublin, our group decided to design a personal sharps bin that can fit in one's pocket. By adding specific features to the design, we were able to create a lockable and safe pocket-sized sharps disposal.
are size limiting when it comes to personal use and can cost up to €7.50 for an individual bin.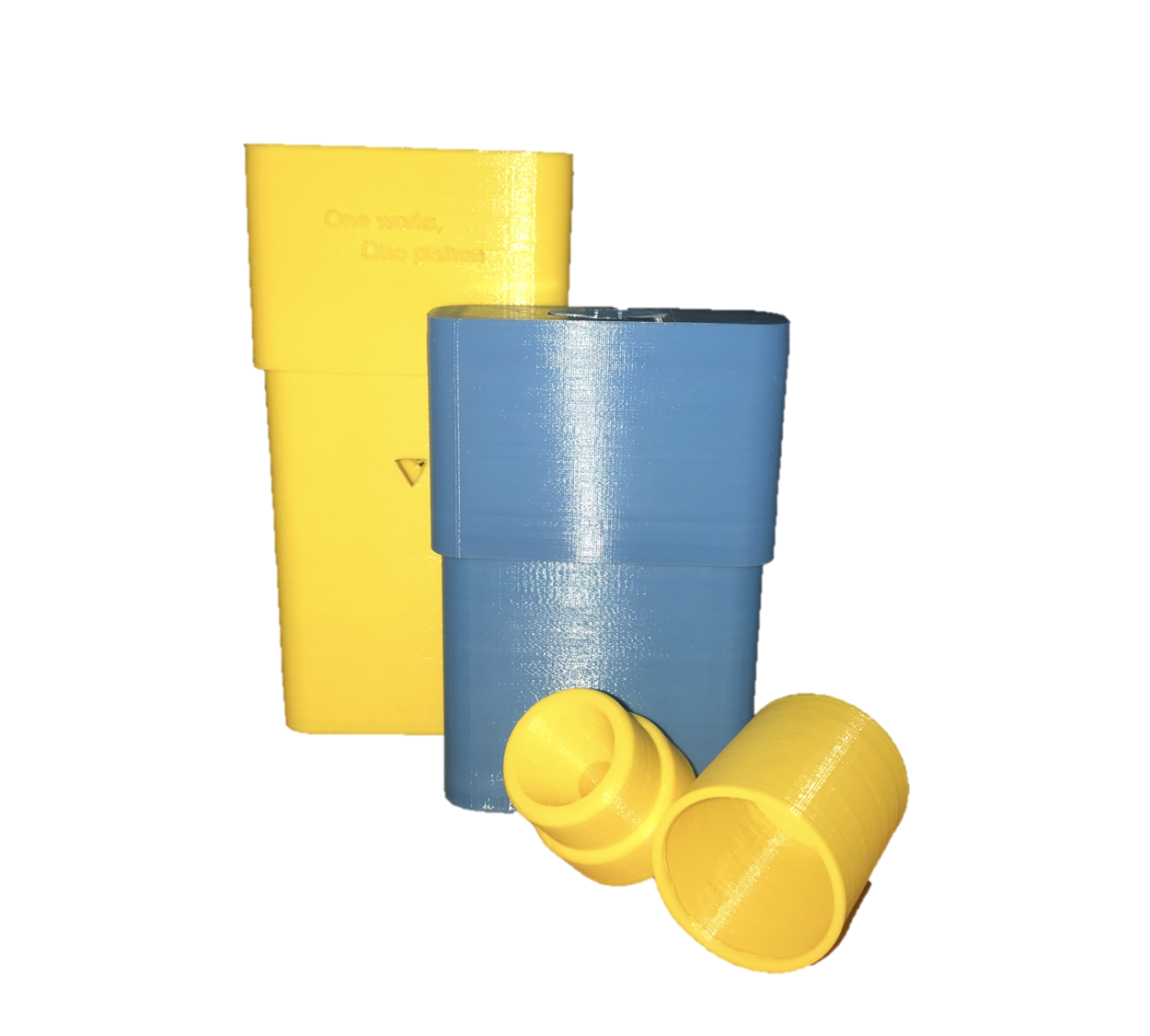 Our sharps bin & attachment...
come to a combined cost of €3.70; with the personal bin costing €2.92 to fabricate and the sharps attachment and lock only costing €0.78.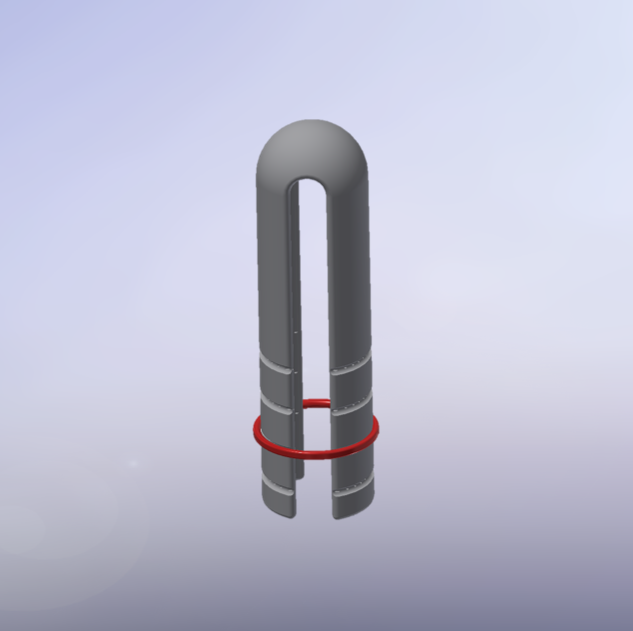 After talking with a trauma surgeon specialising in digit injuries - we addressed the need for a universal finger splint. By adding perforations at different intervals, the splint has the ability to have a customised length. Through the addition of a connectable bracelet, which limits the ability of children to remove splint, this universal splint has both adult and pediatric patients in mind.
Universal size variations
Variations in finger size can be easily overcome in Cura by using the scaling tool.
child bracelet option. The scalable sizes allow for universal sizing for all patients, with maximum cost coming in at €0.54. The price only decreases as you scale down for pediatric cases and the bracelet costs €0.11.